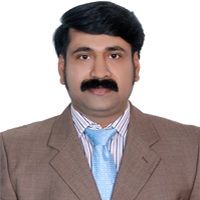 ASAATCO is a success story that would not be possible without the contribution of our customers and dedicated employees who have shared our incredible journey thus far. We appreciate the ongoing support received from those who are interested in ASAATCO's activities and pledge to continue in our efforts to exceed expectations.  As we evolve and grow, we understand that maintaining the integrity through a commitment to quality service, employee appreciation and delivering innovative, practical solutions to our clients is the key to our success.
One of ASAATCO's key focus areas across its markets has always been the utilization of the resources to provide our customers with the best user experience available. In order to achieve this goal, we are dedicated to expectations of our valued customers.
To meet the challenges ahead, we have restructured the company's strategic initiatives embracing sustainable business practices, focusing on enhancing customer satisfaction, operational efficiency and people development. We will continue to grow the business, integrating and moving into adjacent businesses, all the while focusing more on logistics support solutions, and transforming into an integrated service provider. We have identified a number of key growth areas that we intend to focus on in the coming years.
We believe our success is largely due to our unwavering commitment to provide our clients and employees with their own unique opportunities to thrive. ASAATCO has stayed true to what we have always believed in – that our clients and employees deserve our best.
I want to assure you that we will do everything in our power to conduct ourselves in a professional manner and be highly competitive and diligent in providing outstanding service to you in a timely, cost-effective and quality manner. We stand behind our contractual commitments to our clients and we will work diligently to earn your trust and respect and deliver business with excellence.
TOJOMON JOSEPH
Chief Executive Officer