QHSE Management System
HSE Statement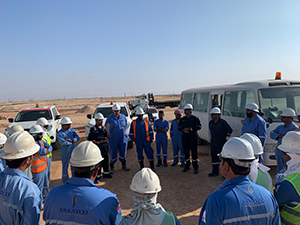 Asaatco operates under a corporate Health, Safety and Environment Management System (HSEMS), which governs all oilfield and haulage activities conducted by Asaatco or any of its sub-contractors. The HSEMS provides a practical approach to ensuring the Health and Safety of all personnel. Asaatco maintains safe work performance by empowering all employees with the freedom to communicate unsafe working conditions consequence free and regardless of their position.
Management Responsibility
As a company engaged in providing services with significant societal benefit, Asaatco is committed to conducting our business with attention to and respect for ethical operation, the environment and positive societal impact. Our corporate responsibility platform is organized into three key pillars:
Our People, which includes employee satisfaction, talent management, diversity and inclusion.
Client Information, which includes Procedures, Specifications and Requirements.
The World, which includes Climate Change, Responsible Sourcing and Community Investment.
QHSE Policy Statement
Quality is important to our business because we value our customers. We strive to provide our customers with products and services which meet and even exceed their expectations. We are committed to continuous improvement and have established a Quality Management System (QMS) to ISO 9001:2015 standard which provides a framework for measuring and improving our performance.
QHSE Policies 2023 English
QHSE Policies 2023 Arabic
Strategic Business Plan 2023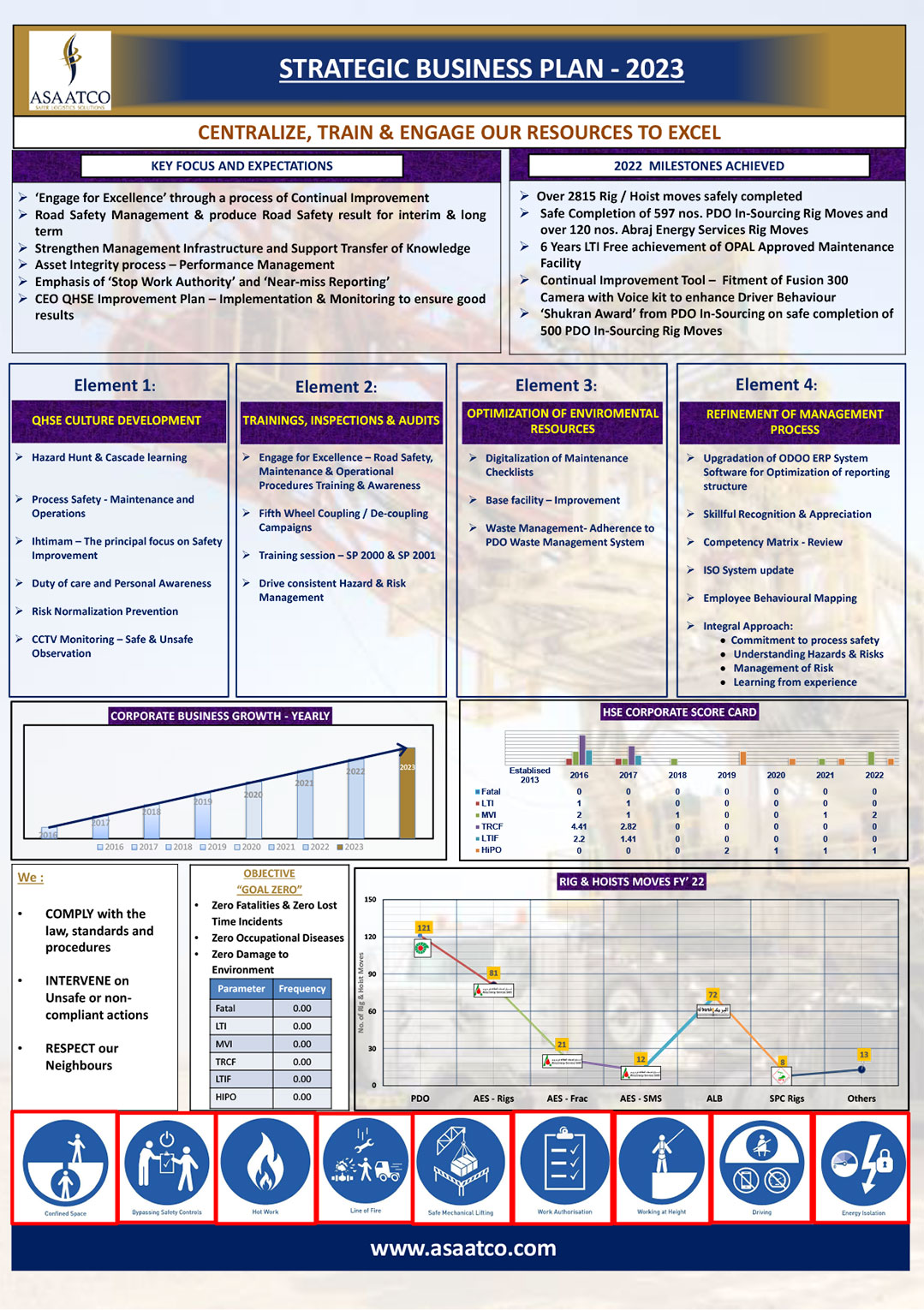 CEO QHSE Improvement Plan 2023